The Pivotal Role of Hydration in Fertility
Fertility, a crucial aspect of human health and well-being, is intricately linked to one's overall physical condition. A couple of factors contribute to fertility, with general health being at the forefront. Among these, hydration stands out as a fundamental yet often overlooked element. Just as reducing harmful habits like smoking and alcohol consumption, along with maintaining a balanced exercise regimen, is essential for reproductive health, so is ensuring adequate hydration. This article delves into the pivotal role of hydration in fertility, exploring its impacts and distinguishing its importance from other lifestyle factors.
The Importance of Hydration for Fertility
Hydration plays a critical role in fertility, more than what might be immediately apparent. The human body, a complex system reliant on water for all its functions, sees its reproductive capabilities significantly influenced by hydration levels. For both men and women, adequate hydration is essential for maintaining optimal reproductive health.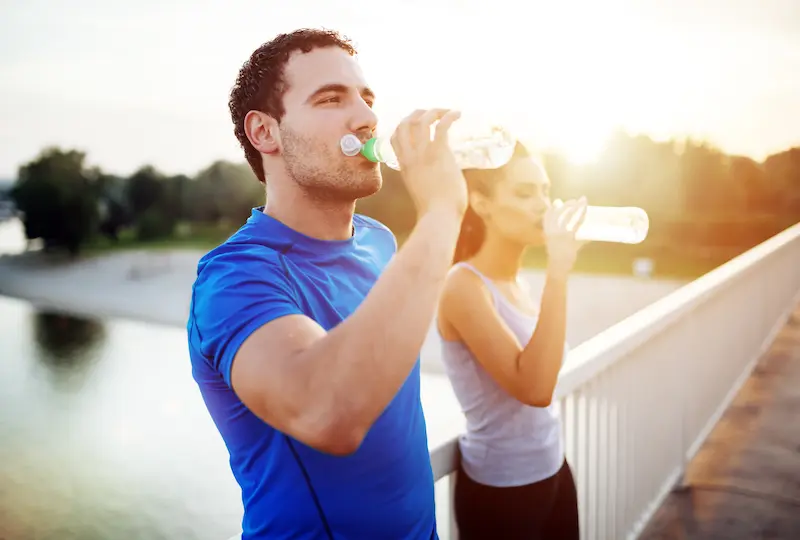 Hormonal Balance and Ovulation
In women, hydration is crucial for the hormonal balance necessary for regular menstrual cycles and ovulation. The body's ability to produce cervical fluid, vital for helping sperm reach the egg, is also heavily dependent on hydration. Dehydration can compromise egg health, leading to reduced fertility. On the other hand, a well-hydrated body ensures that the reproductive system functions at its best, setting a conducive environment for conception.
Sperm Count, Production, and Quality
For men, hydration is equally important. Sperm production and quality are sensitive to the body's hydration levels. Dehydration can lead to a lower sperm count and reduced semen volume, both of which are key factors in male fertility. Proper hydration ensures that the sperm are healthy and viable, increasing the chances of successful conception.
Other Factors
Hydration's role in fertility is distinct from other lifestyle factors like diet, exercise, or the avoidance of harmful substances. While all these elements contribute to overall health and by extension, fertility, hydration directly affects the body's ability to reproduce at a cellular level. It is a fundamental requirement for the proper functioning of the reproductive organs and the hormonal systems that regulate them.
Unlike other lifestyle changes that might take time to impact fertility, the effects of hydration or dehydration are more immediate and direct. Thus, while it is part of a broader spectrum of health behaviors conducive to fertility, hydration deserves special attention due to its immediate and profound impact on reproductive health.
Sources of Hydration Beyond Water
While water is the most direct source of hydration, there are other effective alternatives. Flavor-enhanced water, such as those with added natural fruit essences or electrolytes, can be more appealing and encourage regular fluid intake. These options can make staying hydrated an enjoyable part of your day. Additionally, incorporating water-rich fruits and vegetables into your diet is an excellent strategy. Foods like cucumbers, tomatoes, watermelons, and oranges are not only high in water content but also provide essential vitamins and minerals. These natural sources of hydration can be particularly beneficial for those who struggle with drinking enough plain water.
Hydration as Part of a Fertility-Boosting Diet
Hydration is a key factor in a diet aimed at boosting fertility. A well-rounded nutritional plan that includes sufficient fluid intake is crucial for optimal reproductive health. Hydrating foods, particularly fruits and vegetables, offer the dual benefits of hydration and essential nutrients. For example, leafy greens and berries are rich in antioxidants and vitamins that are vital for fertility. Additionally, these water-rich foods help in the absorption of other important nutrients and contribute to the overall balance of the diet. Integrating hydration into your dietary regimen ensures that both solid and liquid nutritional needs are met, creating a conducive environment for fertility.
Practical Tips for Maintaining Optimal Hydration
Staying well-hydrated is essential for overall health and fertility, and there are practical ways to ensure you meet your hydration needs. Firstly, aim to consume the recommended daily water intake, which varies based on factors like age, gender, climate, and activity level. Including a variety of hydrating foods in your diet, such as fruits and vegetables, can also contribute to your overall fluid intake. Pay attention to the color of your urine as an indicator of hydration; a light, straw color suggests adequate hydration, while a darker color may indicate a need for more fluids. Additionally, carrying a water bottle throughout the day can serve as a constant reminder to drink water regularly. Simple lifestyle adjustments like these can make a significant difference in maintaining optimal hydration levels.